Homepage
These pages are partly the inspiration of a frind of mine, Marina, who at a recent Internet Workshop said to me. "At your age you must have a lot of knowledge about the Internet ", and thinking about this I realise that I have acquired some knowledge of Websites and how to drive traffic. So the following pages might contain some ideas that may help you to start or help you with an Internet Business. A lot of the ideas are free for you to try and some have a limited time free for you to try, others you may have to pay for, but of these I have personally used them and find them very helpfull.
HOTTEST PROGRAM TO TRY AT THE MOMENT :- jOHN CRESTANI'S SUPER AFFILIATE SYSTEM.
This will give you a step-by-step roadmap to building your own succesful business. He will hold your hand and give you full training on his business model for you to follow and launch your own succesful business. Have a look here :- http://bit.ly/2SuSxw5

My story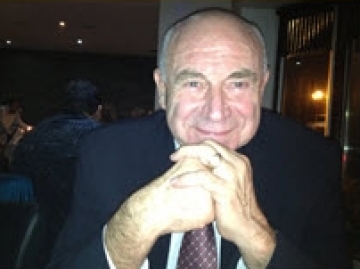 I am a 73-year-old part-time internet entrepreneur who runs several websites, In the year 2,000 I set up this website for Wing Commander K. H. Wallis with his two-seater autogyro ( www.mindbody.demon.co.uk/autogyro ), I was hoping to get Honda, Suzuki or another motorcycle manufacturer, to mass produce these autogyros for The Wing Commander, the reason I mention this is because I have been putting up different websites since then. Then recently I went on a FREE two-hour workshop and subsequently on a three day Home Business Summit, to learn mainly about websites and advertising of various sorts, I can honestly say that I learned more on that weekend especially about Facebook advertising than I had learned in the previous 10 years. So below there are pointers to various tools and ideas that I think may help you. Quite important for you when starting your business is have a different mindset, some of the gurus below may help in different aspects of this.
Bob Procter with his six minutes a day can help you with new inspiration each day and help kick start you with different ideas and help give you a kick up your butt lol.
Joe Vitale with The Secret Mirror gives you a chance to become your own mentor by introducing you to The Future you, and guide you to becoming more aware of your own abilities , and teaches you that you can become your own Mentro.
Tony Robbins is a great motivator and I have found one of his programs expecially helpful in my own development, and his ten day program on awakening your giant within is still on my bucket list.
Ron Holland with his book Turbo Success gives you more ideas on how your brian works and how you can use this to your advantage.


Pages:-
MINDSET

To start your own business you need to change your approach to life, these are some of the people that will guide and help you make and achieve your goals.

Bob Procter 6 minutes a day
Joe Vitale The Secrret Mirror
Tony Robins
Turbo Success Ron Holland

BUSINESS IDEAS

Click bank
E-bay affiliate
Amazon affiliate

TOOLS THAT WILL HELP YOU

Skype
Webfire
Fiverr
C
Snagit
Bitly

WEBSITE URLS AND WEBSITE BUILEDERS

GoDaddy
Free World Creations

TRAVEL
World Ventures


ESSEX SENIORS

Computing For Essex Seniors

ADVERTISING.

Google
Facebook
#

COMPUTERS

lenovo
John E Rolfe
9 Byfield Court
Station Road
West Horndon
Essex CM13 3TZ
ENGLAND
Phone :- +44 (0) 7778054458
E-Mail john@mindbody.demon.co.uk